| | |
| --- | --- |
| | Field Teams |
---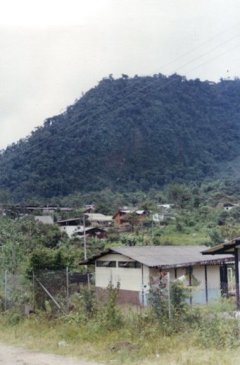 We are presently conducting research on three species of Pionus parrot in Ecuador's Mindo Valley:
(P chalcopterus, P sordidus, P seniloides).
Our next expedition is planned for July 19 through August 30, 2004 This trip will be part of our ongoing

fomal study

.

We are seeking individuals to help man the observation blinds and record the parrots' activities.

Who Should Apply

It is the policy of the PPRF that all funded studies involve professionals as well as amateurs.

If you are an aviculturist looking for a working eco-vacation, we guarantee the experience of a lifetime.

If you are a birder , you probably already know of Mindo's reputation as a birding site. It is not unusual for folks to add anywhere from 150 -300 new birds to their life list during a stay of 1 to 2 weeks.

If you are a student considering a career in ornithology, ecology, or botany, Mindo's unique western slope climate and its several large preserved forest areas offer opportunities for study unavailable in North America.If you are working on one of the observation teams, you can expect to have 3-4 hours of free time each day to pursue your individual interests. We suggest that you contact the Managing Director for more information. We are especially interested in students who are considering pursuing a professional career in parrot research.

If you are a research professional , this is an opportunity to engage in primary research on a virtually unknown family of parrots. Should you decide after your experience to continue researching Pionus parrots, the PPRF would be eager to consider a funding request.

How Do I Apply

Review the positions we need filled, decide where you can offer the most assistance, and visit the

Necessary Information

page. Then, if you are an amateur, send email to the

Managing Director

detailing your interest, describe your abilities and any experience you may have that relates to the position you are applying for. If you are a professional, include your CV. The Managing Director will then contact you for further discussions

.
©2000-2004
Pionus Parrots Research Foundation
updated 06/12/2004