Read about our
new study here.
---
All photographs on this page were taken by Vinicio Perez in Mindo, Ecuador during the months of April and June of 2004. Vinicio used a new photographic technique known as "digiscoping." For more information about digiscoping, see the latest newsletter.
---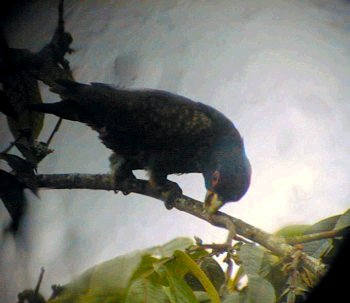 Bronze-winged chewing on an Inga branch. Note the coral eye
ring - this adult is ready to breed.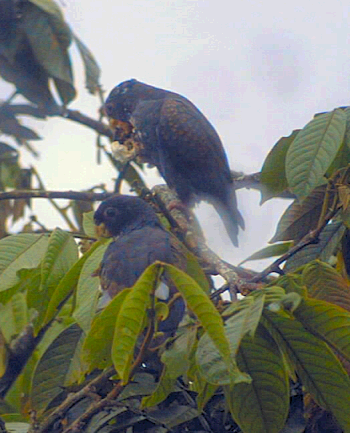 Bronze-winged eating an Inga seed while a nearby chick awaits
a meal.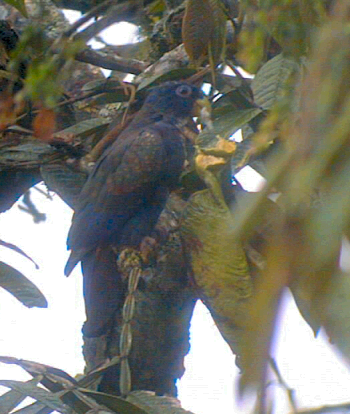 Bronze-winged tearing open an Inga pod.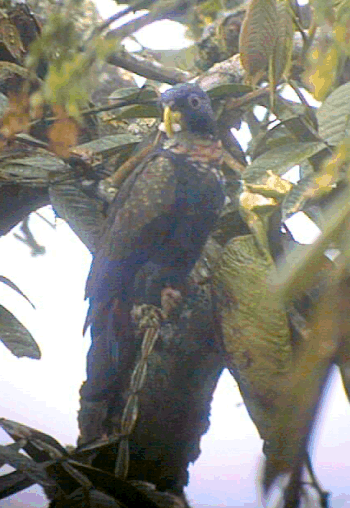 This BW caught us watching him...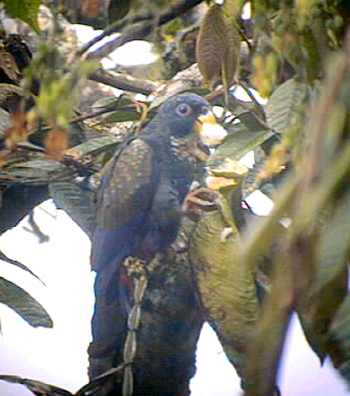 ...but then went right back to eating.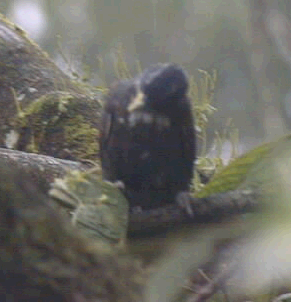 Ut oh, time for more - how do I open this wrapper?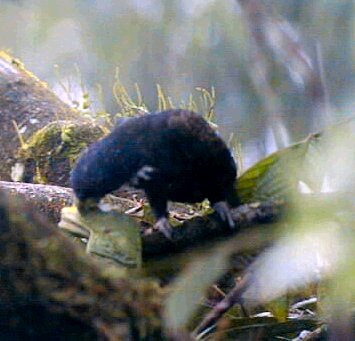 Bronze-winged tearing open an Inga pod.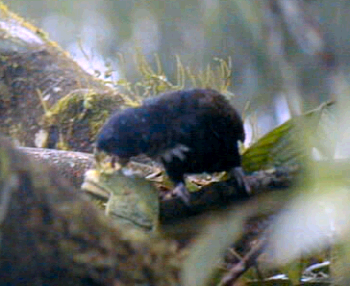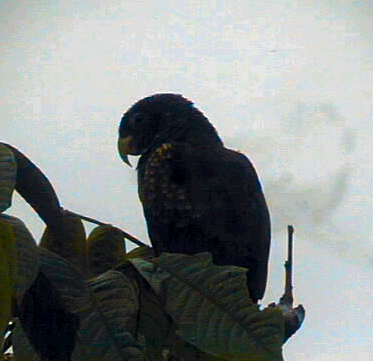 Bronze-winged sentry on duty.
.
See more coral-billeds
See even more coral-billeds
Click Here to make a donation.
©2004
Pionus Parrots Research Foundation
updated last on 6/12/2004
Send Us Mail!